PROPIETARY GLASS
NEAT FINISH COATING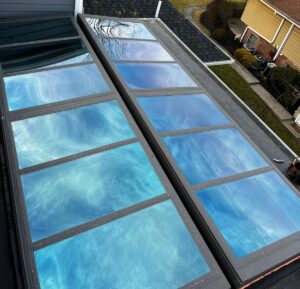 Skyview Skylight manufactures its skylights with a high performance LoE tempered insulated glass. LoE coating is a very thin metal coating designed to block UV rays from entering your home, allowing light to come in filtering out the unwanted heat. The glass acts as a shield from the sun's heat as well as the long term inconvenience of faded furniture.
The double paned glass, filled with argon gas acts as an insulator which helps to hold the temperate in the house year-round.
The skylights are divided by partitions of glass; each segment made as large as possible while still maintaining optimal safety conditions. 
Skyview Skylight's glass has a neat coating.
Less cleaning, better views!  It is an invisible coating on the outside of your windows that makes them ultra-low maintenance and gives better visibility/drying time when it rains. The coating has a reaction when sunlight and rain combine that breaks down organic material preventing water stains.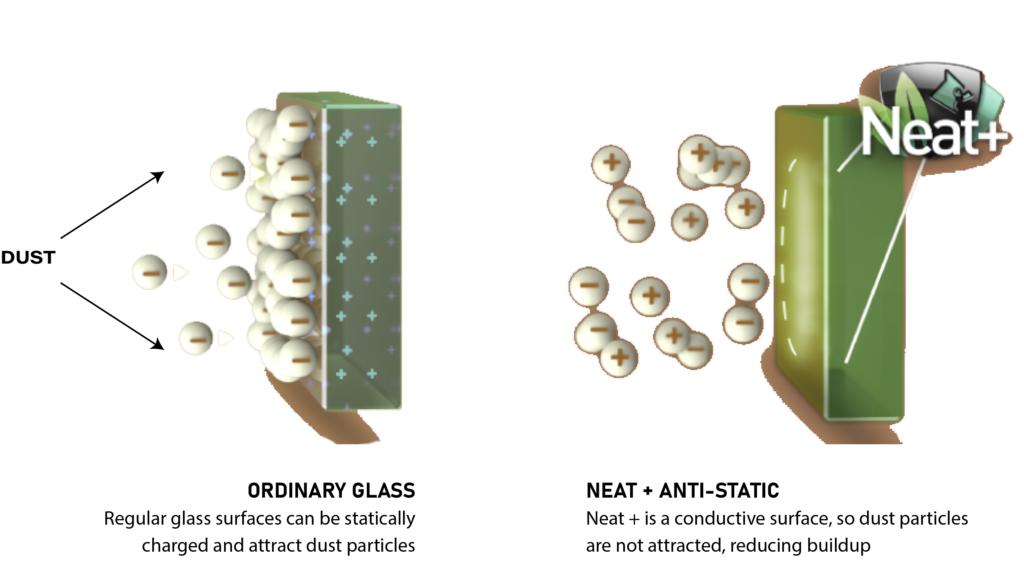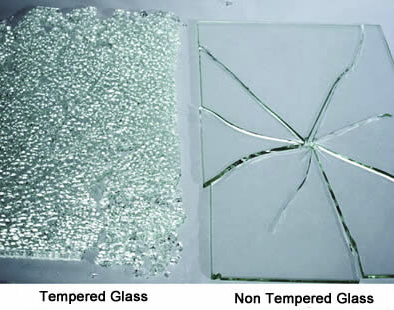 importance of tempered glass
Tempered glass is also known as a "safety glass" and is 4 times stronger than a regular glass because during it's annealed process, it is cooled down slowly making it stronger than most glass. If it breaks it will shatter into thousands of tiny pieces instead of large sharp shards which can create a safety hazard.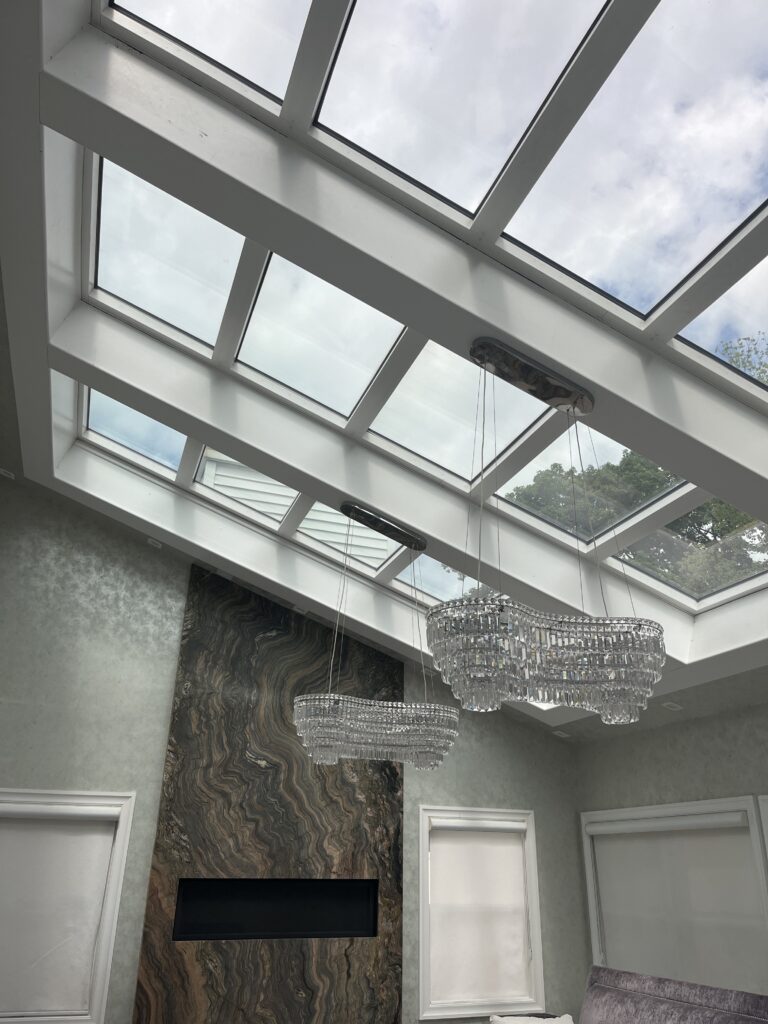 A piece of glass that is too large is a safety hazard, therefore, we divide the panes of glass with mullions. A mullion is a piece of wood or metal, that separates panes of glass on a window. The number of glass panes required per skylight is determined based on the skylight size.
Clear glass is most recommended
Glass performance varies